In 2017, Longleaf Agency provided consultation services for Vi Lyles, who was running for mayor of Charlotte in a hotly contested primary. Longleaf Agency was hired for direct mail, digital advertising, and campaign strategy.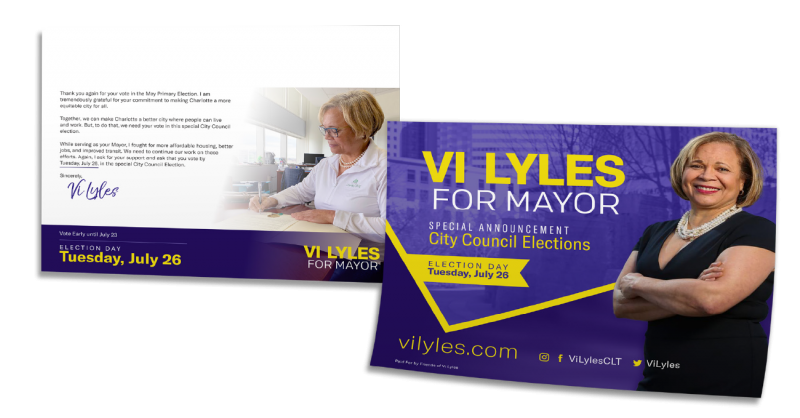 Longleaf Agency's solution for the Vi Lyles campaign helped to overcome the 2:1 spending advantage of the incumbent mayor. We recommended that the campaign focus on grassroots and political organizing during the beginning phase of the campaign to lay the groundwork for a late media buy.
Then, during early vote, Longleaf ran a coordinated digital and direct mail campaign that blanketed voters with the message that Charlotte needed new leadership. Our communication through multiple strategic channels positioned Vi Lyles as the best option to unite Charlotte during a difficult time. Our multi-channel communications amplified the campaign's message and helped it gain traction at the critical moment of the primary election.
Since 2017, we have continued to serve Mayor Lyles in her re-election efforts, as she remains committed to leading Charlotte forward.